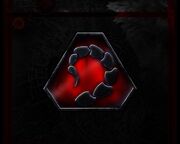 The
Brotherhood of Nod
(often shortened to
"Nod"
or the "
Brotherhood"
) is a popular, global, religiously developed movement devoted to the guidance of the elusive and charismatic figure of Kane, and the extraterrestrial Tiberium substance that arrived on Earth in 1995. Although Nod surfaced in 1995 at the time of the substance's arrival, before this date, the Brotherhood was an ancient and secret society claiming to have originated prior to 1800 BC. Reported beliefs include that Kane is an immortal prophet whose guidance dates back through their alleged millennia of secrecy, and that Tiberium is the catalyst for the next stage in human evolution. Nod is linked to the three Abrahamic traditions of Christianity, Islam and Judaism, but its followers do not belong to any of these three traditions. While almost all Nod activity is concerned with complex economic, military and scientific foci, its religiously articulated ideology drives this.
Sometime after the arrival of Tiberium, Nod was targeted as a terrorist group by the Global Defense Initiative, for actively using the dangerous tiberium substance to fund a military-industrial complex in impoverished regions, primarily Africa, and pursue total domination over the world's peoples and resources. Thereafter, Nod faced off against GDI in many disastrous Tiberium Wars, restoring itself after each of its successive defeats.
For in-depth and canon information about the Brotherhood of Nod go here.
Tiberian Dawn
Edit
In the First Tiberium War, the Brotherhood first launched an expansive campaign that eventually allowed it to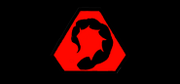 take over most of Africa and launch a second campaign in mainland Europe. When GDI managed to take the initiative to gain more support, Kane devised a plan to blame GDI for the slaughtering of the population of Białystok, Poland. Afterwards, Nod broadcasted a fake news report claiming that GDI soldiers razed the whole town on suspicions of the citizens being involved in Tiberium smuggling.
Tiberian Sun
Edit
Following the First Tiberium War, the death of Kane caused the Brotherhood to fracture into small armies. For quite a long time, they fought among themselves instead of against the GDI.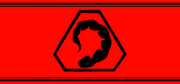 It is known that one of Nod's most influential leaders, General Hassan, was collaborating with GDI, keeping Nod relatively harmless. Unfortunately for Hassan, the
Black Hand
leader, Anton Slavik, escaped an execution attempt and rallied his forces against Hassan. The puppet leader was captured and executed in a ceremony marking Nod's reunification. To the astonishment of many Nod members, Kane revealed himself to be alive shortly before Hassan was killed.
Tiberium Essence
Edit
In
Tiberium Essence
, Nod continues the refinement of its arsenal from the Second Tiberium War, while also developing new technologies. The Brotherhood focuses on the use of its classic guerilla warfare and infiltration tactics, but also uses more unorthodox strategies such as bombing runs and head-to-head assaults.
Nod Strategies
Edit
===
| | |
| --- | --- |
| | "The mod will be done when it's done, but this article won't fix itself. Help us do it." |
===
Ad blocker interference detected!
Wikia is a free-to-use site that makes money from advertising. We have a modified experience for viewers using ad blockers

Wikia is not accessible if you've made further modifications. Remove the custom ad blocker rule(s) and the page will load as expected.